Unwatched Pots Can Be a Holiday Fire Danger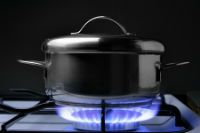 As we approach the holidays – be careful! Thanksgiving, Christmas Eve, and Christmas Day account for more home fires than any other days of the year. 83% of those experiencing fires in their homes admitted to activities such as: disabling the smoke alarm, and leaving cooking items unattended to watch TV, talk on the phone, text, or check email.
You may have heard the old saying that a watched pot never boils, but an unwatched pot can be much more dangerous. Be careful as we celebrate with family and friends!
Make Your Kitchen A Place You Love to Be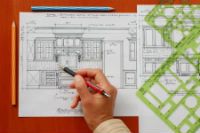 Maybe the reason so many people leave their kitchens to do other things is that they simply don't like being in their kitchens. But you don't have to live with a kitchen you don't love! How can you turn an uncomfortable kitchen into a place you love to be?
If you're considering a kitchen remodel, there are two main things to think about: Your kitchen's appearance and its functionality.
Many homeowners tend to think about appearance first. It's easy to envision new countertops and cabinets and flooring. Those things are important, but what really makes your kitchen a comfortable and enjoyable place to be is if it functions the way you want it to – if it's convenient to prepare meals and have guests gather there.
It can be tough, however, to envision the structural changes you'll need to get the results you want. That's when it's helpful to enlist the help and expertise of a professional remodeler (us!) We're trained to see, not just what's already there in your kitchen, but how the space can be better used. And we know how to get it done in a way that you'll be thrilled with the result.
So before you begin picking out countertops and cabinets, talk to us about a plan (a design) to make your kitchen the welcoming place you want it to be!
Mark & Nancy Benson