Hiring a Wallingford Remodeling Contractor Could Lead to Savings for Years to Come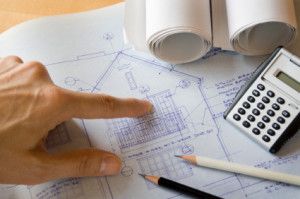 It is not surprising to find homeowners making decisions and shopping around when they remodel in an effort to save money on the project. This is certainly important if you want to get the most for your money when you remodel or add to your home. But there are some decisions you can make that will save money for many years to come. A few of these decisions and purchases might mean paying a little bit more at first, but recovering that extra cost in long-term savings in other areas.
One important aspect is hiring a Wallingford remodeling contractor . By hiring a professional, you will save time and money in the long run. It may seem like too much of an expense at first, but nothing beats a professional finish on your remodeling project. Plus, the money you will save by shopping around, knowing the prices of things, comparison shopping and helping with the work for your project can be used to help you cover the up-front extra cost of items that will save you money in the long run. You can also use some of that money for premium items that will make your Wallingford remodeling project unique or of higher quality than you might be able to afford otherwise.
Here are some things to consider that will result in big savings for the foreseeable future:
Choose materials and construction methods that will make your home energy efficient. Choose framing methods, insulation and construction materials, and fixtures that are environmentally friendly and energy-efficient. For example, use engineered lumber products to reduce the demand for conventional lumber. Choose rapidly-replenishing products to save the environment. Use new framing methods to save lumber by spacing vertical studs farther apart. Choose double- or triple-glazed energy efficient windows and insulated metal doors. These decisions will reduce your heating and cooling costs for the future.
Buy bathroom and kitchen faucets, shower heads and plumbing fixtures and appliances that conserve water. This will protect the environment and save you money on future water and sewer costs.
Choose energy efficient appliances and lighting fixtures throughout your Wallingford home. Some of these items might qualify you for a rebate from your water or power supplier. They will definitely reduce your utility bills in the future, sometimes by surprisingly large amounts. Look for the greatest energy and water efficiency in utilities and lighting fixtures, and use compact fluorescent bulbs in all lighting fixtures.
Choose low- or no-maintenance exterior materials for your remodel. These materials will save some at the time of purchase, but they will either eliminate or reduce long-term maintenance time and costs. Using manufactured materials will save on maintenance costs for at least the next ten years. It will also make your life easier by eliminating the demand for regular maintenance.
Design a low-impact remodel. Look for unused and under-used space in your home and design it for a different purpose instead of adding space to your home. Look for ways to reduce cost by reducing work also. Look seriously at ways to get your Wallingford remodeling project to do what you hope to do at lower cost. For example, instead of adding on with a full foundation, try adding the space with a bow or bay window or with a bump-out. Don't move plumbing and appliances. Install new windows that are the same size as the old ones.
Choose interior materials that don't need a lot of maintenance or that won't wear out as quickly. Consider the durability of laminate flooring, for example, over high-maintenance hardwood floors. Think about how materials will wear under the kind of activities that are normal for your family.
Make careful decisions about how you will finance your remodel. Shop around for the best terms and interest rates for your loan. Use credit cards that pay rebates or use retailer financing that allows you to make payments at 0% interest for a while. These decisions can help you save a bundle on a remodel.
Keep the long-term costs of maintaining your home in mind. Choose energy-efficient, environmentally-friendly materials and appliances that will reduce your utility bills for many years. The pay-back will be well worth your time. Your local Wallingford remodeling contractor can provide you with even more budget-friendly tips that will help stretch your dollar when it comes to remodeling your home.