Bathrooms, Room Additions, And More For Your Wallingford Remodeling Project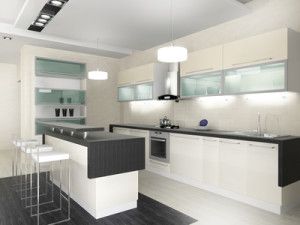 Sometimes we want to make a great number of changes in our homes here in Wallingford, from room additions or bathroom remodeling to finishing out our basements for a new home entertainment area or changing up our kitchens.
That's the great thing about remodeling, we get to make our homes into the homes we are more comfortable in while knowing that we're adding some value to the property. Along the line, we can also add a few tweaks to make our homes more energy efficient so we can save on energy costs. Things like adding some additional insulation to getting better windows and doors, can do much to improve on heating and cooling costs.
But best of all are those remodeling projects that mean additional space for our home. Wallingford room additions are an option that many families take when it comes to making our homes suit us better. Not only do we get more space, but we can better organize and utilize the existing areas of our home when things aren't so crowded.
Getting a bigger master bathroom is a popular choice because so much time is spent in the bathrooms of our homes. Our bathrooms need to support the grooming habits of everyone in the family, preferably all at the same time.
Since our day begins with the rising of the sun, we often all fight for bathroom space in the mornings. And the more children or family members there are, the worse the frustration can get. Especially since in today's world, we are all tied to some sort of schedule to where if we're not ready, we're late and get in trouble.
That makes Wallingford bathroom remodeling at the top of the list. And at the top of that list is adding on additional space for the bathroom area.
Options are variable when it comes to room additions for bathroom space. Double sinks are great in both master baths and regular baths. They serve two people at once instead of just one, and are generally placed in such a way that the toilet area is still private.
In master bathrooms, the addition of an area for a luxury tub or double shower is much desired. Many master baths already have double sinks, but if not that is a great place to start.
But when it comes to bathing, many find they love to have a luxury bath area for times when you need to soak in a hot tub that's comfortable and relaxing. Little luxuries like water jets, water fountain faucets, and more can make your tub into a favorite place in your home.
Whether you want to add space for a luxury tub, a shower for two, or a dressing area in your bathrooms, changing it up to meet your needs is going to be your best option if you love the home you're in. Why move when you can have everything you want right here?
In fact, if you look at the numbers closely, you'll probably find you're better off staying and doing that remodeling project you've been thinking of for so long.