5 Reasons Why Winter Is The Perfect Time For Home Improvement Remodeling Projects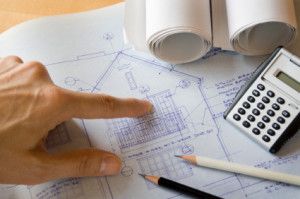 The winters up here in Connecticut can be long and brutal, but they can also be a great time to focus on your home and undertake some of the home improvement projects or repairs that you've needed for the interior of your home for a while. In fact, there are many homeowners that consider the winter months to be the best time to tackle some of those interior remodeling projects that you've had your sights on, but just couldn't find the right time for. A rewarding home improvement project can help stave off those cabin fever blues by giving you something to work towards once the holiday season is over and you still have a couple of cold months ahead of you. If you are thinking about investing in a home remodeling project, here are five reasons why winter might be the best time for you to do it.
Convenient Project Scheduling
While some services might be in high demand during the spring and summer months, it will usually be easier for contractors to schedule work in the winter months, especially if that work consists of painting, replacing floors, updating your lighting or plumbing, or even installing or replacing cabinetry. Due to the lack of exterior work being performed during these months, most contractor's schedules will be pretty free to take on interior projects.
Contractor Availability
In addition to having more flexibility about when you schedule your work to be done, you might also find that your contractor has more time to work with you in planning and designing your project as well. This can be a great time to get a professional opinion on your home design and to refine the details of your project before the actual work begins. This process can take longer and longer as the demand for service begins to increase as the weather begins to warm back up.
Avoid Manufacturer's Spring Price Hikes
As anyone who has ever shopped for holiday decorations after the fact can tell you, the time to find the best prices are when the product is in low demand. The same is true when it comes to home remodeling as well. During the winter, you might be able to find close-out prices on appliances and be able to purchase your building materials before manufacturers increase their prices again in the spring. Typical price increases are normally on things like lumber, windows, and cabinet lines, but in the winter, most of these manufacturers will feature special pricing to help reduce inventory.
Permit Approvals
In the same way that most contractors will be less busy during the winter months, the same will often go for government agencies as well. This means that getting the right permits and approvals for your work could become a much easier and quicker task.
Outside Projects
If the weather cooperates, you might even be able to have some outdoor projects taken care of so they can be ready for the arrival of spring. We don't recommend painting outdoors during the winter, but building decks, porches, or even home additions are all definitely doable, and will help you beat the rush of homeowners clamoring for service appointments when spring comes back around.