5 Great Ideas for Kitchen Remodeling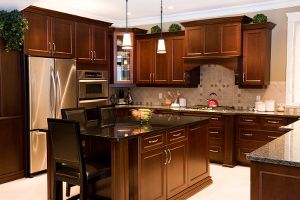 So you're getting ready to launch your new kitchen remodeling project – and you have absolutely no idea where to begin. Don't worry, you're not alone. When it comes to remodeling of any kind, most homeowners know what they want, but they simply don't know how to get it. What this ultimately means is that without great resources or a professional to guide you through the process, your Wallingford kitchen remodeling can potentially less than satisfying – or worse – a complete train wreck. Below are some simple and practical suggestions for getting on the right path to the perfect kitchen of your dreams.
Hire A Consultant
With actual field experience, unlimited resources, and a wealth of knowledge, hiring a highly trained, certified remodeling consultant will be the best investment you could possible make. A professional can guide you through every phase of remodeling from design to final finishing. They can help you save time and money as you make your decisions, and also help you avoid common pitfalls that most homeowners fall into. Consultants provide you with the most crucial information when you need it the most. So go ahead and make the decision to have someone by your side. You'll be glad you did.
Always Look at The Big Picture
Stop for a moment and think about all the components that go into your kitchen: flooring, cabinets, walls, appliances, plumbing and fixtures, wiring, painting, trim, countertops, and so much more. Although those countertops are absolutely gorgeous, the real question is, will they go with the kitchen tiles? The key is to bring all the items together in order to create a cohesive design for the entire room. So as your choosing accessories and other items you need to consider things like colors, tones, patterns and styles. Create an entire vision for your room that will give it whole look in which everything matches and fits together.
Quality Versus Savings
When purchasing kitchen products there are several considerations. Saving a few dollars should not be at the top of the list. Your kitchen is the one room that receives the most traffic and experiences heavy duty activity. With daily heat, cold, steam, water, food, and stains, it is vital that you invest in products that are durable and long lasting. Ask yourself what you want your kitchen to look like in 5 years. Do you want it to look worn down, or do you want it to retain it's new appearance. A smart shopper always looks for good deals. But in the long run, it is not wise to sacrifice quality for savings. You'll only regret it down the road.
Get Creative!
As experienced Wallingford remodeling contractors, we often hear back from our clients who say they "wished they would have….". And basically what they're saying is that they wished they would have put more thought and effort into their remodeling project. Your kitchen remodeling project will either add or take away value from your home. So make sure you get it right the first time. Creativity doesn't happen overnight. It's a process of gaining and inspiration and slowly creating the kitchen you've always wanted. Take your time and be deliberate and intentional with every decision and every item. In the end you'll be happy with the finished product.